"QUANTUM SHOT" #16
Link - by Avi Abrams


The Glamorous Side of Riding the Bus: Greyhound on Steroids

Some of these concepts have timeless, exciting forms, some are more of the "pulp-ish" and "sci-fi" variety, but they all invariably turned heads and excited onlookers in their time, and some still inspire designers today. Some of these buses were produced in limited numbers, some remained an artist's dream, or a promotional brochure oddity.



(images via Futurliner.org)

"Aye, Aye, Captain! Care to climb down to the ground and have a chat?" -
This is 1941 version of the legendary "GMC Futurliner" bus (or rather, an exhibition transport vehicle)

1950 GMC Futurliner "Bus" - more images here.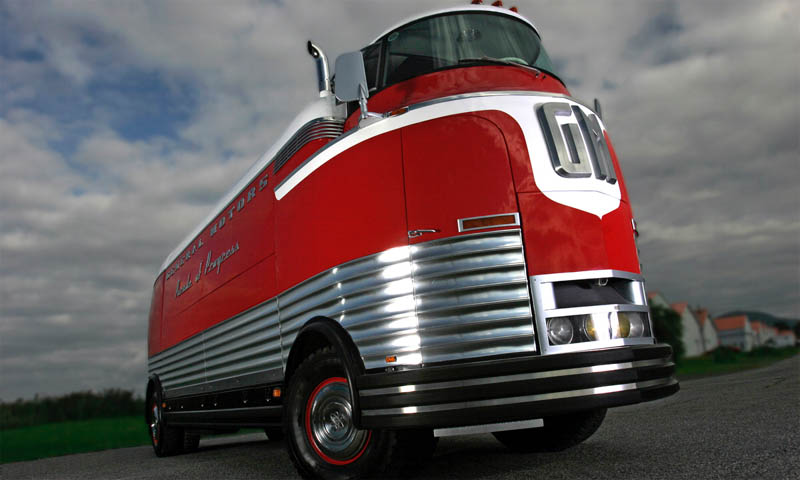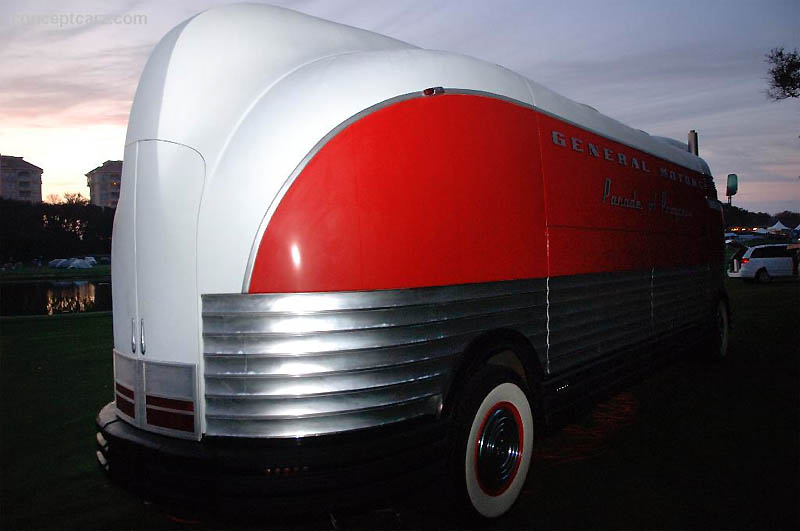 (images credit: Martin Savoie, ConceptCarz)

One of twelve beauties built by General Motors, this is an exhibition display and transport vehicle, designed by legendary Harley J. Earl team. "Opening side, lighting, retractable stage, distinctive center 'cupola' cockpit driving position and dual wheel front axle. Used in the 'Parade of Progress' touring exhibit created by 'Boss' Kettering that complemented the GM 'Motoramas' from 1940 through 1956."



(images via 1, 2, 3)

"One of only three survivors restored in their original 'Parade of Progress' configuration (the others are in long term ownership by NATMUS and Peter Pan Bus Lines), this Futurliner is fully functional and has toured Canada in corporate promotions. A matchless symbol of the American auto industry at the height of its power and influence." (more of this unique concept see here)



(General Motors Motorama buses, an older model)

Boarding the bus apparently was quite a colorful experience (witness all these happy people on their daily commute), back in 1939:



(image via)

The Greyhound Liner had pretty comfortable seats:




Some romance and colorful childhood memories, Greyhound-style:




These concepts of future Greyhound liners still look exciting today -



(image via)

The concept above is similar to the other truck concepts of the period, for example, this BOHN futuristic truck (circa 1941):



(image credit: Arthur Radebaugh)

"The Flying Bus" was also on the menu:



(image via)

What's the ugliest vintage bus, then?.. Well, here is one contender to this title: the MTCO-800 monster from Montreal:




Modern Bus & Truck Concepts

The Isuzu Corporation published a "concept art" calendar with some great designs: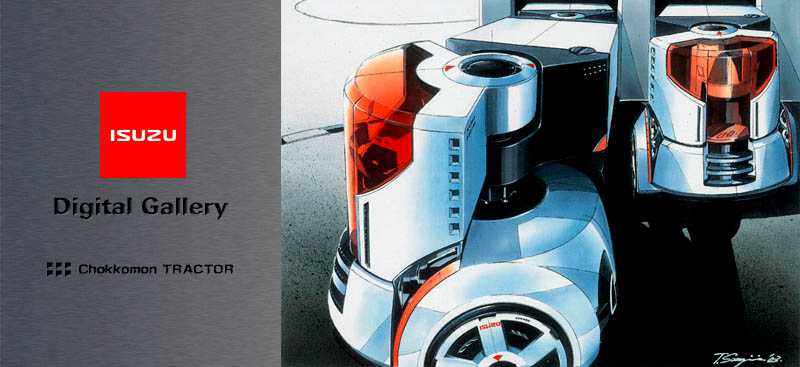 (images via)


Human-Powered Bus Concept

Honda's entry in the Los Angeles Design Challenge, the Running Bus, offers a different take on hybrid energy in urban transportation - clearly inspired by California's fitness culture. It packs 10 stationary runners inside the bus (losing weight will get them places, for sure). According to Cocolico source, "Scania, one of the biggest truck maker in Europe, has tested one of those human-powered buses in Angers, France" -



(image via)


The GMC PAD concept bus, or rather the house...

This bus/house concept is aiming to replace two fundamental things in our life: urban commute - and suburbia!




"The GMC PAD, an urban loft with mobility, is quite simply a home ownership concept that represents a reasonable solution to the problem of urban sprawl... Why commute? With the PAD, it's where you live, where you work, or merely where you want to be. Whether located in walking distance from your job, or wintering at Mammoth, with the GMC PAD, home is where you want it. And commuting is what other people do."

Though these buses are far more advanced than, say, good old Volkswagen Van, seeing them makes me wish for hippie times all over again...


Retrofuturistic Modern Bus Concepts

Even though they exist only on paper, they are inspiring enough to be mentioned here - this is the work of 600v from Russia, a designer with certain "dieselpunk" flair:



(art credit: 600v)

In a sense, these are "Zombie Tourers", or "ZombieLand Grand Tourismo" vehicles. In the event of a Zombie Apocalypse, you could crawl into one of these enclaves and ride in relative comfort (enduring occasional bumps):




This "Zombie Hunter" seems to be a parallel concept to the GMC PAD described above - only slated for much darker times, without any trace of optimism:



(art credit: 600v)

His retro-futuristic truck concepts are similarly imposing:



(art credit: 600v)

Vintage Police Bus Concept, 1941

Not really a "zombie hunter", but a practical, self-sufficient vehicle, equipped with bedrooms, kitchen, radio station and something strangely resembling a submarine periscope tower:



(image credit: "Popular Mechanics", 1941)

The following vintage mail bus "The Highway Post Office" may look more conventional than the zombi... eh, police cruiser above, but it's probably also full of amenities inside:



(image via)

The Fifties' unbounded optimism (and cheap fuel) routinely gave birth to some outrageous visions: who needs a bus when you can ride your own "land yacht" on a highway? -



(image credit: "Popular Science", via)

We'll stop here, but there are many more incredible retrofuturistic bus designs, so let us know if you have any material of this nature...



CONTINUE TO "FUTURISM" CATEGORY ->

CHECK OUT THE REST OF OUR "AUTO" CATEGORY ->